Animaciones realizadas para la compañía de teatro The Nose Theater. Forman parte de la escenografía que se proyectó con videomapping para la obra Namor el niño pez, una fábula basada en el drama sirio.
Animación para vídeo mapping en escenografía.
Diseño de títeres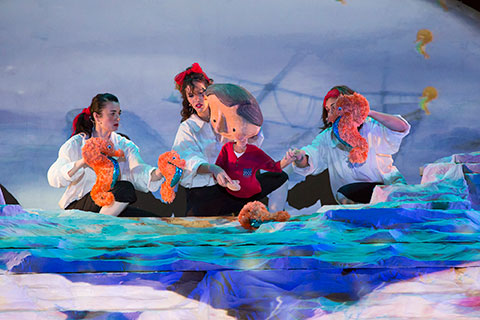 Tráiler Namor el niño pez, una obra de The Nose Theater.